FUNCTIONAL FITNESS & OBSTACLE TRAINING
obstacle course training • physical fitness • Ninja Gym
Introducing the ultiFIT Combine Games!
We are very excited to announce the newest fitness & obstacle fusion competition series... The ultiFIT Combine Games! Instead of running an obstacle/ninja course, we are testing your skills in a strategy based, timed competition, completing a series of point-based challenges, both fitness and obstacles!
November 9, 2019 -- Naperville
The End Of The Boring Workout Is Finally Here!
ULTIFIT is a revolutionary fitness program that combines the most effective principals of high-intensity interval training (H.I.I.T.) and optional obstacle course training for BIG results. Whether you are an advanced athlete or just beginning your fitness journey, our coaching and uplifting community meet you right where you are and help you accomplish goals you never thought possible.
At ULTIFIT, no two classes are ever the same! Each daily workout is designed by American Ninja Warrior competitor, Tori Clement, and NETFLIX's Ultimate Beastmaster competitor and American Ninja Warrior competitor, Brian Redard. Our passionate coaches will motivate, guide and push you, leaving you feeling encouraged, inspired and empowered.
To truly understand the magic of ULTIFIT, you have to experience it firsthand...TRY US OUT with a FREE first class or fully test-drive ULTIFIT with our six-week Push4Progress program!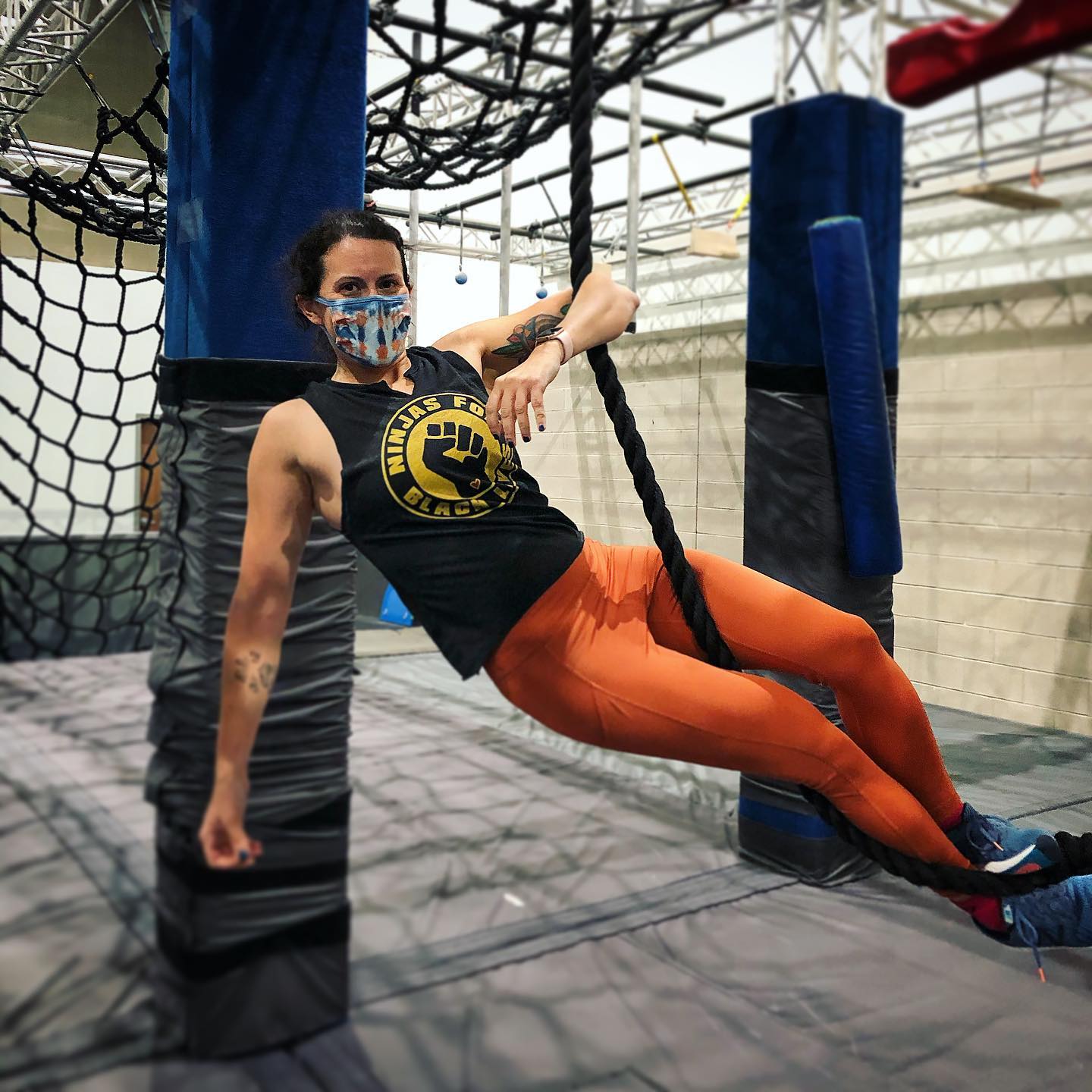 We've Got Black Friday Specials for EVERYONE!
Non-members:
$50 OFF! - 6 Weeks UNLIMITED Access Trial - $99
*Complete access to all ULTIFIT class types, adult open gym, and Progress Testing.

Non-members with kid(s) enrolled in weekly ninja classes:
 FREE UNLIMITED ULTIFIT classes until 2022!
Current Members:
For every person you refer into either of the above deals, we will credit your account $25.
Unlimited referral bonuses! (credit can be used towards membership fees or apparel).

*Members can purchase the 6 Week Black Friday Special for a friend or family member and still receive the $25 account credit.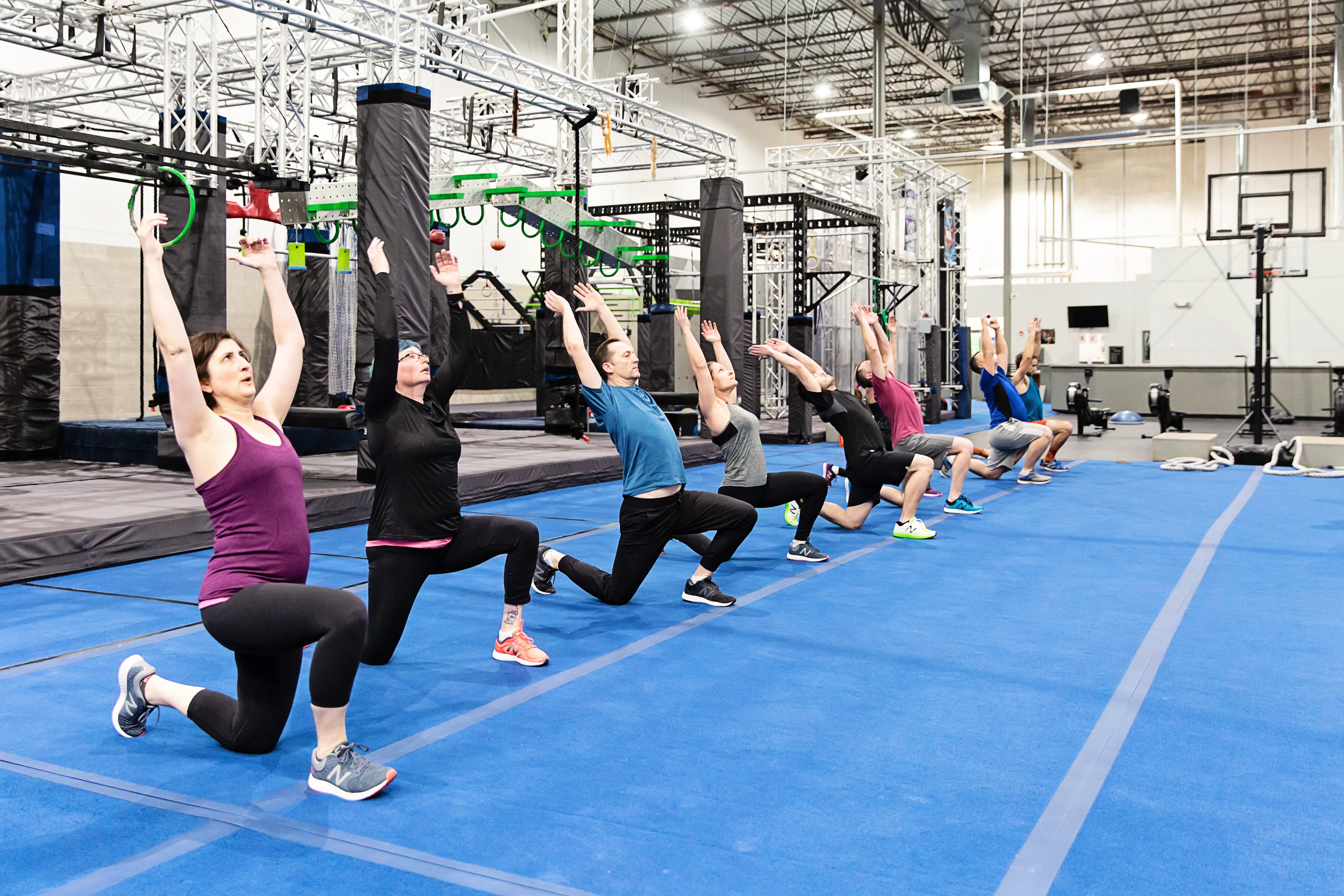 ---
---
Mateusz Glowacz
3. July, 2021.
Carolyn is a great coach. Ultifit changed the way I looked at a normal workout routine. To my surprise, I found out she was also an all state volleyball player!! Great environment and great gym!
I never really do reviews, but started a few months ago, and I can say this is probably the only workout place I've been to where I feel it's worth the investment. I've never once regretted a workout and there's a great community here. If you want a challenging but fun workout, this is the place to be.
Anna Celander
2. July, 2021.
I had never been able to stick with a workout routine until I found Ultifit. The community, coaches and unique workouts are fantastic! I started coming to this facility not being able to much of anything, but the environment was welcoming and the coaches always had modifications. I am now able to do my first ever chin up and pull up! While I'm happy with the fitness level I've achieved the more exciting part about every class is being able to see your progress made with each obstacle and having the other group members cheering you on. I recommend to anyone who is new to a workout routine or for those who are in shape but looking for a new and exciting approach to fitness!
Vicky Jiang
2. July, 2021.
I joined UltiFit a few weeks ago and I was very impressed with what this gym can offer. The class is small but the gym space is huge. Even we are in the post covid ish period, I still appreciate the space. I was a little bit intimidated by taking any workout classes that are not yoga or Pilates. But the coaches (Carolyn and Kirsten) are so encouraging and they make you feel comfortable being new. Another thing that makes this gym stand out from others is that the workouts change daily. This is important to me because I want to go to a gym that I feel motivated to go especially getting up at 5am is not easy. I can't wait to try more of their other classes! Highly recommend!
Steve Gast
1. July, 2021.
ÚLTIFIT is one of Chicago's best kept secrets, a complete ninja warrior course in our own back yard! The obstacle classes helped me survive two Spartan races and the open gym is a blast, perfect for a date or a team activity. Jump in!!
Rossana Barros
1. July, 2021.
Amazing gym, constantly changing workouts, and Amazing trainers!!!!! Carolyn is the best trainer around, always helping with whatever modifications I need for my injured lower back! Try it out, you won't regret it.
jessica nojiri
1. July, 2021.
I have been coming to Ultifit classes for about three years now and I am never going to another gym. Don't be intimidated it's not your typical gym. Coaches and members are all friendly and encouraging. The workouts are always challenging and different. HIGHLY RECOMMEND!
Carla Kroll
30. June, 2021.
I've been going to Ultifit for a little over 2 years. Its a really fun way to workout and have fun! I started going in an effort to get healthier, and it worked! I keep going because its always fun, even when it's hard! The trainers are fantastic, and the whole community is there for each other. If you get a chance to take a class, do it, you won't regret it!
Neal Tyrell
30. June, 2021.
Great Atmosphere with great people. Never the same workout with people that will push you to be a better you!
Lindsay Lenard
30. June, 2021.
Ultifit is community for me. The people I have met have become family. Just as important—Ultifit is the best workout that keeps me in tip top shape. I could never do a pull up or chin up and Ultifit got me there. Overall, they push me outside of my comfort zone and motivate me. I absolutely love the trainers (shout out to Brian and Carolyn), atmosphere, and all of my friends here. I could never see myself changing gyms because Ultifit is simply the best. I also enjoy participating in some of the ninja classes because it's pure fun but you can mostly find me in GPT - Group Personal Training. I like the variety of workouts GPT offers from EMOM (every minute on the minute) to MAYOP (move at your own pace) and everything in between. It's always different and challenging. If you're thinking about coming to Ultifit, do it! You won't regret it. Try both GPT and Adult Ninja!
---
---
Obstacle Course Racing (OCR) is an exciting sport in which competitors challenge themselves to overcome various obstacles while racing against the clock.
Many obstacles are similar to those used in military training, while others are unique to obstacle racing and are employed throughout the course to test endurance, strength, speed, and dexterity.
Inspired by the hit television show American Ninja Warrior on NBC, UTIFIT offers a wide variety of ninja-style obstacle courses for adult Obstacle Course Racers of every age and skill level. We have an agility course, swinging ropes, monkey bars, quintuple steps, climbing and warped walls among other exciting obstacles for adults to try, practice, and master.
COACH LED PHYSICAL FITNESS FOR ALL LEVELS
---
An ULTIFIT Group Personal Training class is unlike any workout you've ever experienced!
We deliver a energetic HIIT style workout in a group environment, that can be modified to any fitness level and accommodated for those suffering from injuries and/or physical limitations.
The challenging workouts, the culture of our community, the accountability and our focus on becoming stronger, will keep you coming back for more!
PUSH4PROGRESS |
6-WEEK ULTIFIT TEST DRIVE
Test drive ULTIFIT for 6 WEEKS and receive UNLIMITED ACCESS to classes and adult open gym for $149—that's just $3/day!
Push 4 Progress is more than a slogan, it's a mantra here at ULTIFIT.
We understand that everyone has their own goals, their own standards, and their own starting point. This is why we encourage you to focus every single workout on being better than YOU were yesterday.
Just starting out? Push4Progress is the perfect way to try out our program and track your results from start to finish!
---
We start fresh every 6 weeks (Mon/Tue/Wed) with progress testing - a variety of strength tests to measure your current fitness level. These progress tests help our members continually track their results and stay focused on their goals.
You will get a progress test on your first and last day without any pressure to continue. We are willing to bet that you'll want to keep being part of this amazing community of people who are all on the same mission to become healthier and happier one FUN workout at a time.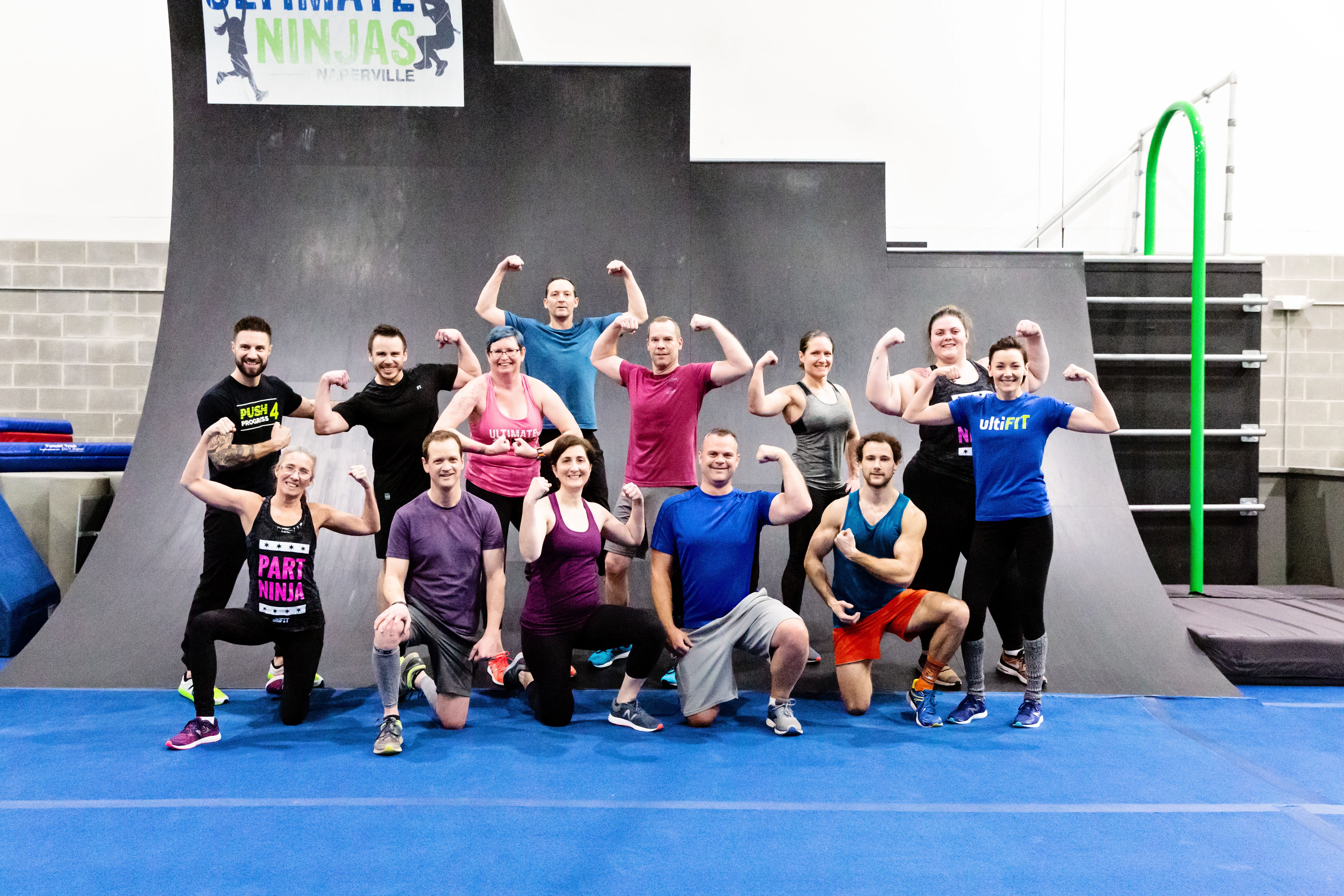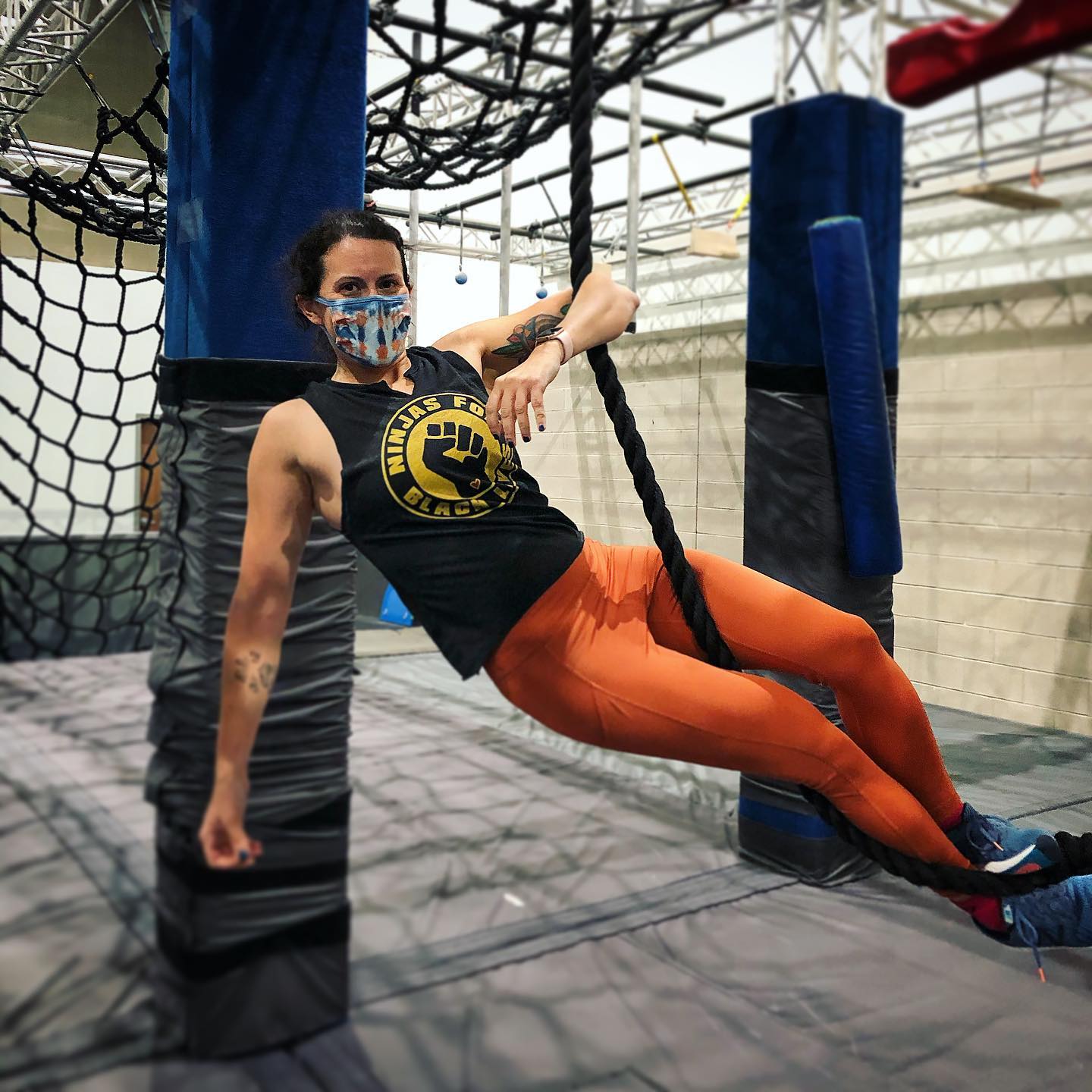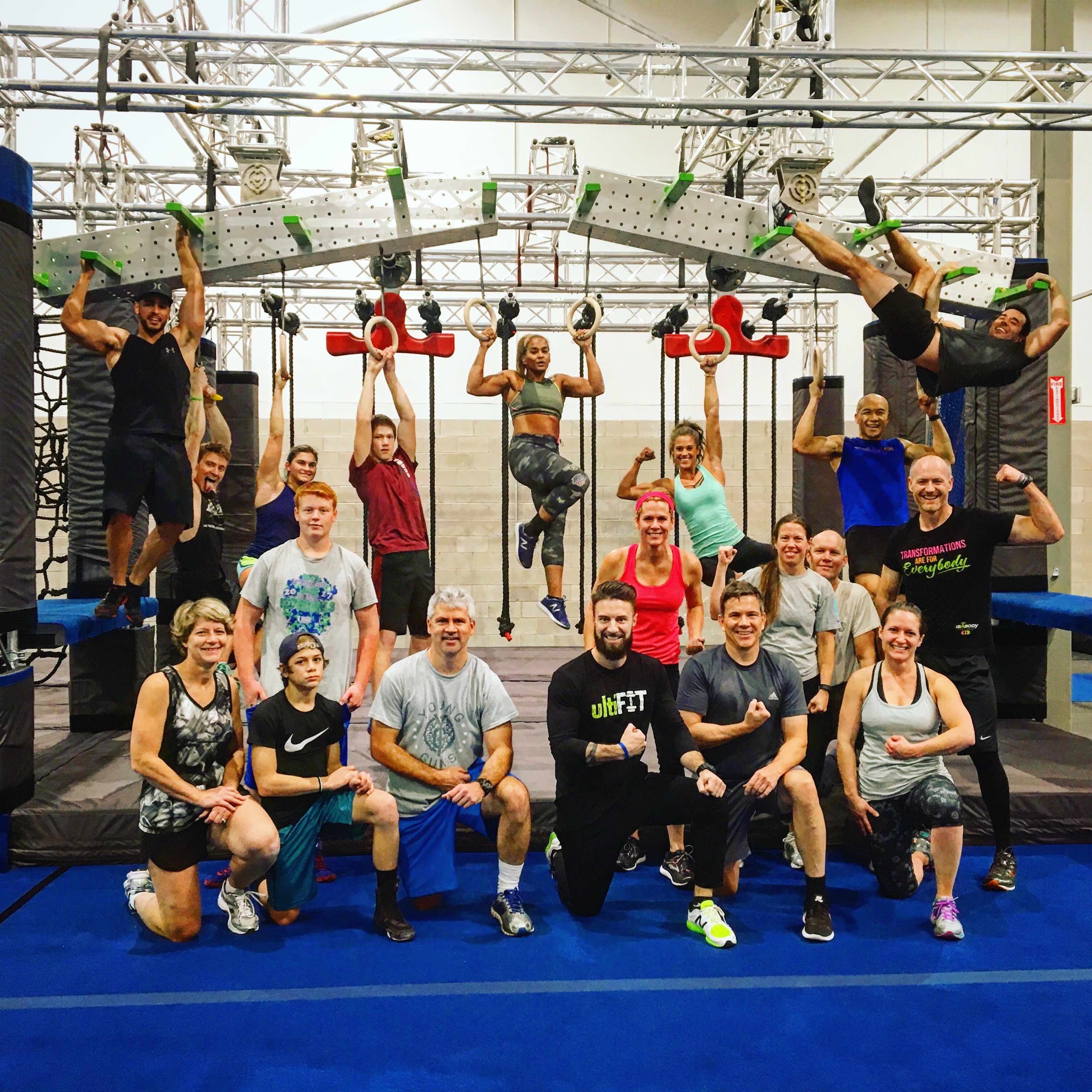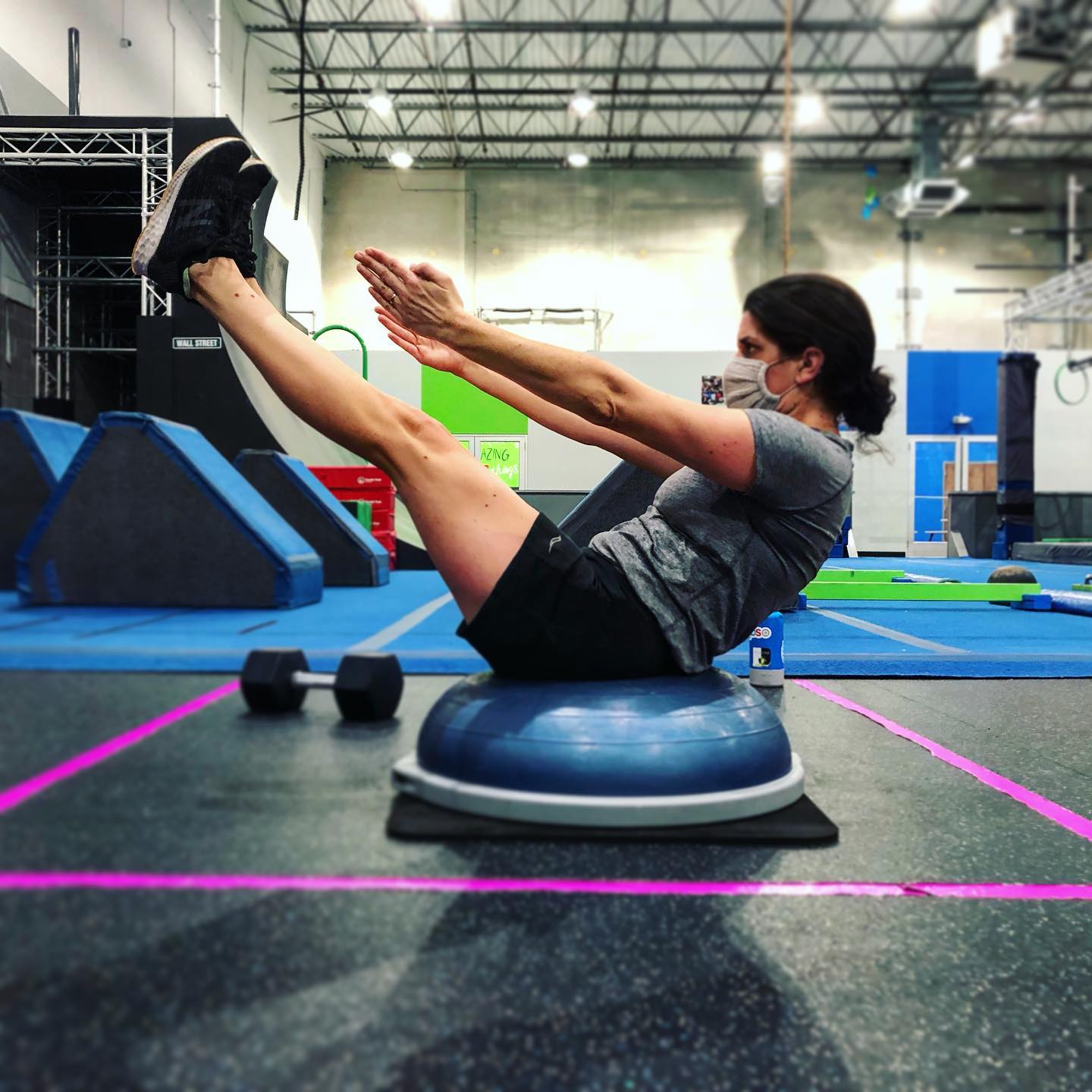 Join our #ULTIFITfam in our journey to Push4Progress.
---
INDEPENDENT WORK • OBSTACLE COURSE TRAINING
Open Gym is an opportunity for independent work, allowing you to focus a specific skill you've been wanting to master or to create your own workout.
ULTIFIT offers a handful of Open Gym times each week with full access to obstacles and equipment, the perfect opportunity to master obstacles, or work out independently.
You also have the option to stay after any morning class to extend your workout.