Group Personal Training • Obstacle Course Mastery
---
*Hours are subject to change, please check our live online schedule to confirm availability
here!
| | |
| --- | --- |
| Mon-Fri: | 5:30 am - 11:30 am |
| Mon & Wed: | 5:00 pm - 7:00 pm |
| Sat: | 6:30 am - 8:30 am |
Adult Open Gym
| | |
| --- | --- |
| Mon-Fri: | 11:30 am - 1:30 pm |
| Mon & Wed: | 7:00 pm - 9:00 pm |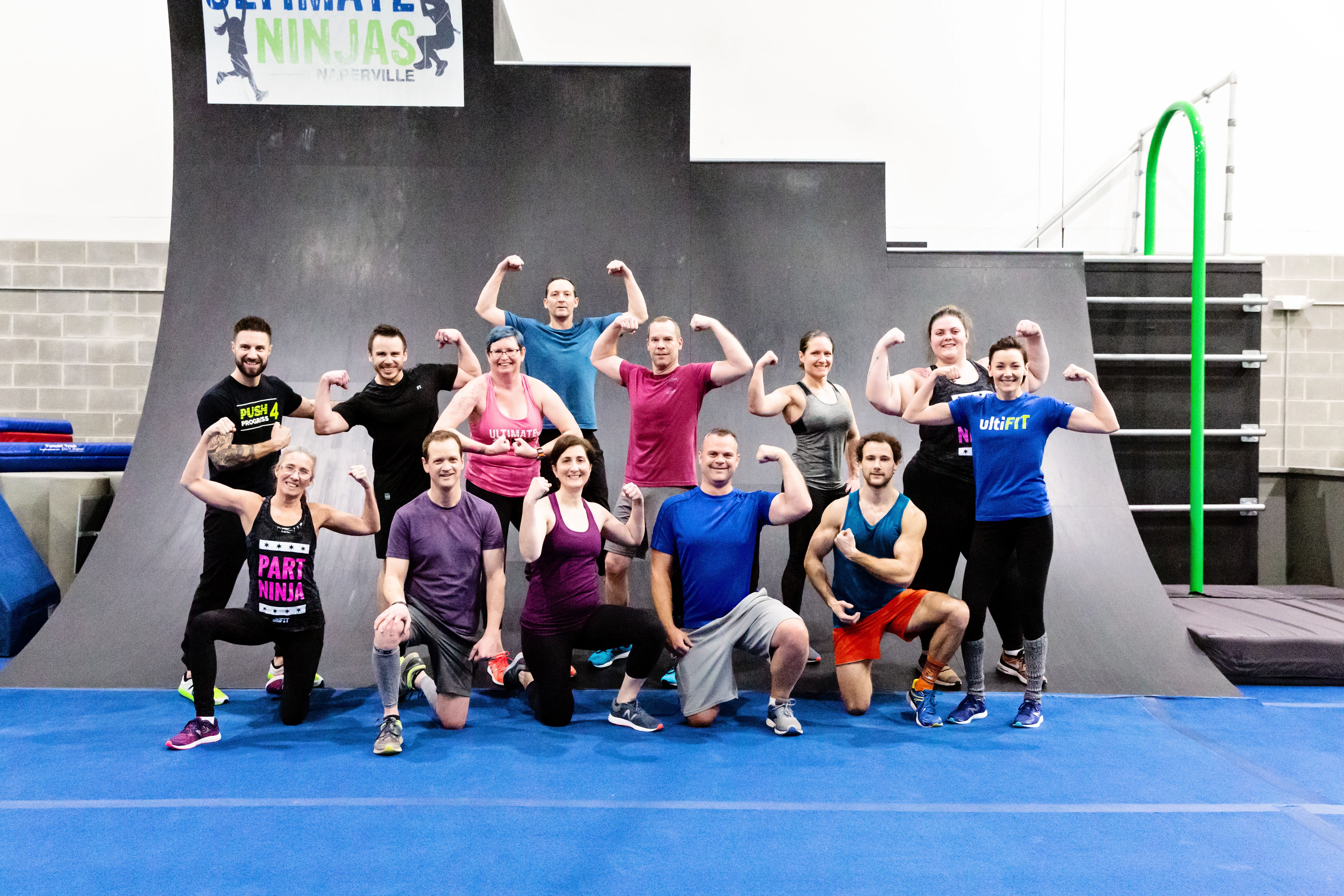 physical Fitness • Obstacles • fun
Join our group personal training and revolutionize your fitness experience! Our unique combination of HIIT (High Intensity Interval Training), strength training, functional fitness and ninja obstacles (optional) make for coach-led workouts that are fun, challenging and effective! Sign up for a free class today to try it out for yourself!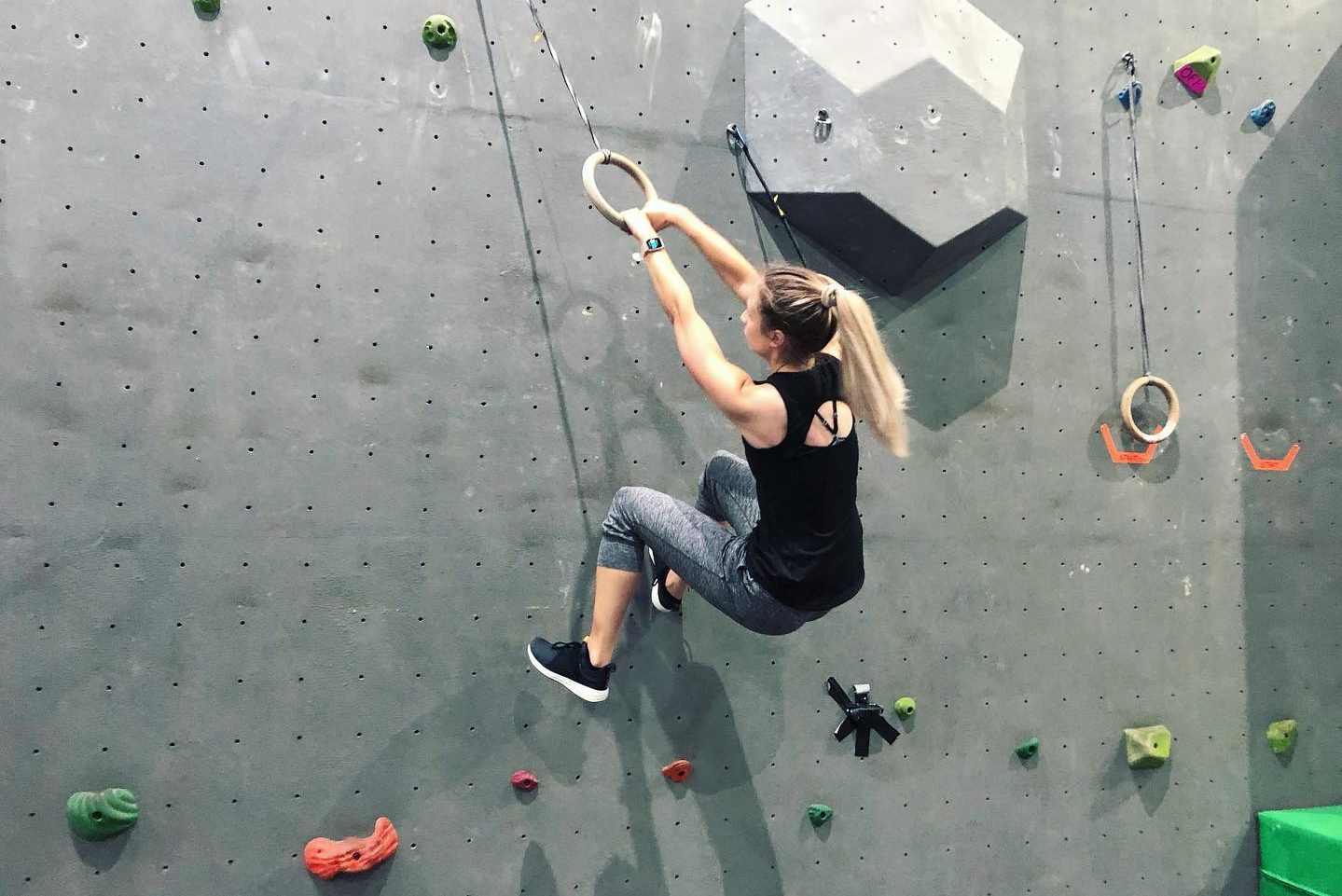 Chicago obstacle course training
Practicing for an Obstacle Course Race or just love American Ninja Warriors? Join our OC Fusion class today to gain invaluable skills, tips, and training with classes from our own American Ninja Warriors!
Our gyms offer a wide variety of obstacle courses for all skill levels, providing you with the opportunity to gain real world experience facing some of the same obstacles many races feature.
independent training & Obstacle course
Our Naperville location provides regular Open Gym hours ensuring members have the opportunity to focus on specific trouble areas, skills, focus areas or practice obstacles.
Enjoy full access to the facilities and courses for independent training.
Open Gym Hours:
Mon - Fri: 11:30 am - 1:30 pm
Mon & Wed: 7:00pm - 9:00pm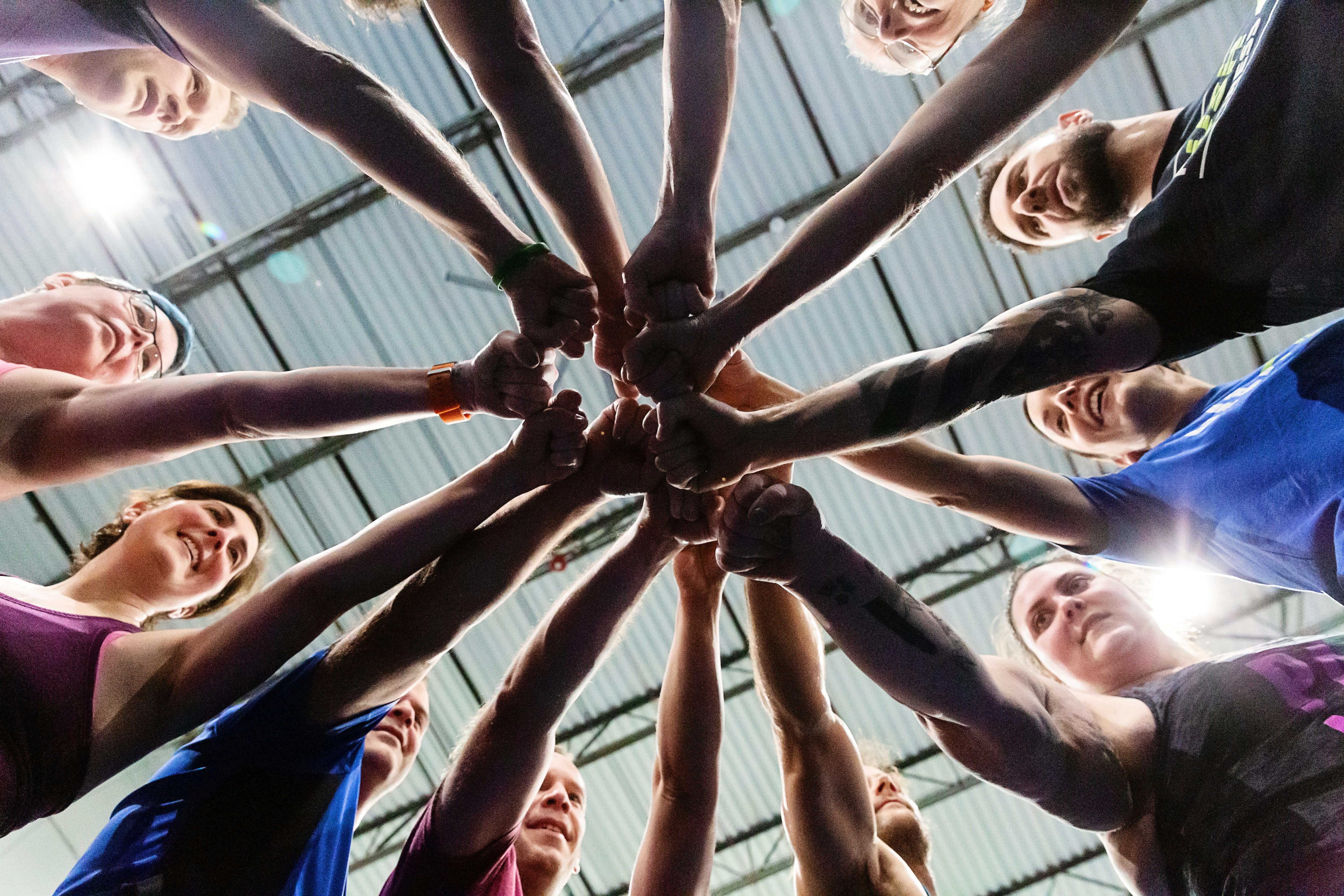 push4progress
|
6-weeks unlimited access
Maximize Your Personal fitness and reach your goals
Our Push4Progress program challenges new members to measure their progress through unlimited access to the facilities and classes, regular personalized fitness testing, and tracking their progress by their own fitness goals.
Throughout this life-changing 6 week program members find motivation and accomplishment in making and reaching a new personal best.
Why do our clients love ULTIFIT workouts?
You'll never do the same workout twice.
ULTIFIT's Daily dynamic warm-ups improve mobility and prepare your body for better movement
Whether you're an elite athlete or just starting out, our quality personal trainers can help modify any/all workouts to meet your personal needs.
Clients experience an uplifting, positive, and fun workout environment that is unlike any other.
Trainers are true experts at what they do and even include competitors from NBC's hit TV show American Ninja Warrior and Netflix's Ultimate Beastmaster.
Sign up process is simple with no long-term contracts required.
ONLY $149.99 (that's under $4/day!)
Our 6-week "Push4Progress" program is all about your personal fitness goals, focusing on personal growth & being a better YOU than YOU were yesterday.
One key element of Push4Progress is progress testing! Our members' of all fitness levels test their fitness through a variety of carefully curated fitness tests every 6 weeks. This is an amazing motivator, helping to keep them excited about working toward new results!
New to working towards a healthier you? Push4Progress is the perfect way to test drive ULTIFIT and experience what it can do for you, and what makes us one of the fastest growing fitness experiences in the industry!
Fitness testing is provided every Monday & Tuesday, so register today, the perfect way to launch your fitness journey!