ANNOUNCEMENT!
The ultiFIT System pre-sale has been postponed. We have been contacted by a manufacturer and are looking to decrease the overall cost of the unit. Please follow us on instagram to stay up to date with our progress as we prepare to launch version 2.0 at a lower cost.
The ultiFIT® System is full body training utilizing on-demand videos and custom engineered equipment which allows for obstacle course training as well as high-intensity interval training on your schedule. Our specialized equipment comes complete with everything needed for users from beginners looking to gain strength to athletes in need of a new challenge. The daily on demand videos will teach you proper methods so you get the most out of the system, prevent injuries and have fun.
The Equipment
The ultiFIT system is perfect for inside or outside your home. The system is compact, sturdy, can withstand the elements and has the option to be bolted to the ground or not. The base structure also comes equipped with various holds to challenge different grips and muscle groups. Holds also sold separately.
The Program
The ultiFIT equipment pairs with on-demand workouts led by celebrity coaches and athletes and designed by professional obstacle course trainers. ultiFIT focuses on full body workouts, is adaptable to any fitness level and can be streamed on any device through UNX Now.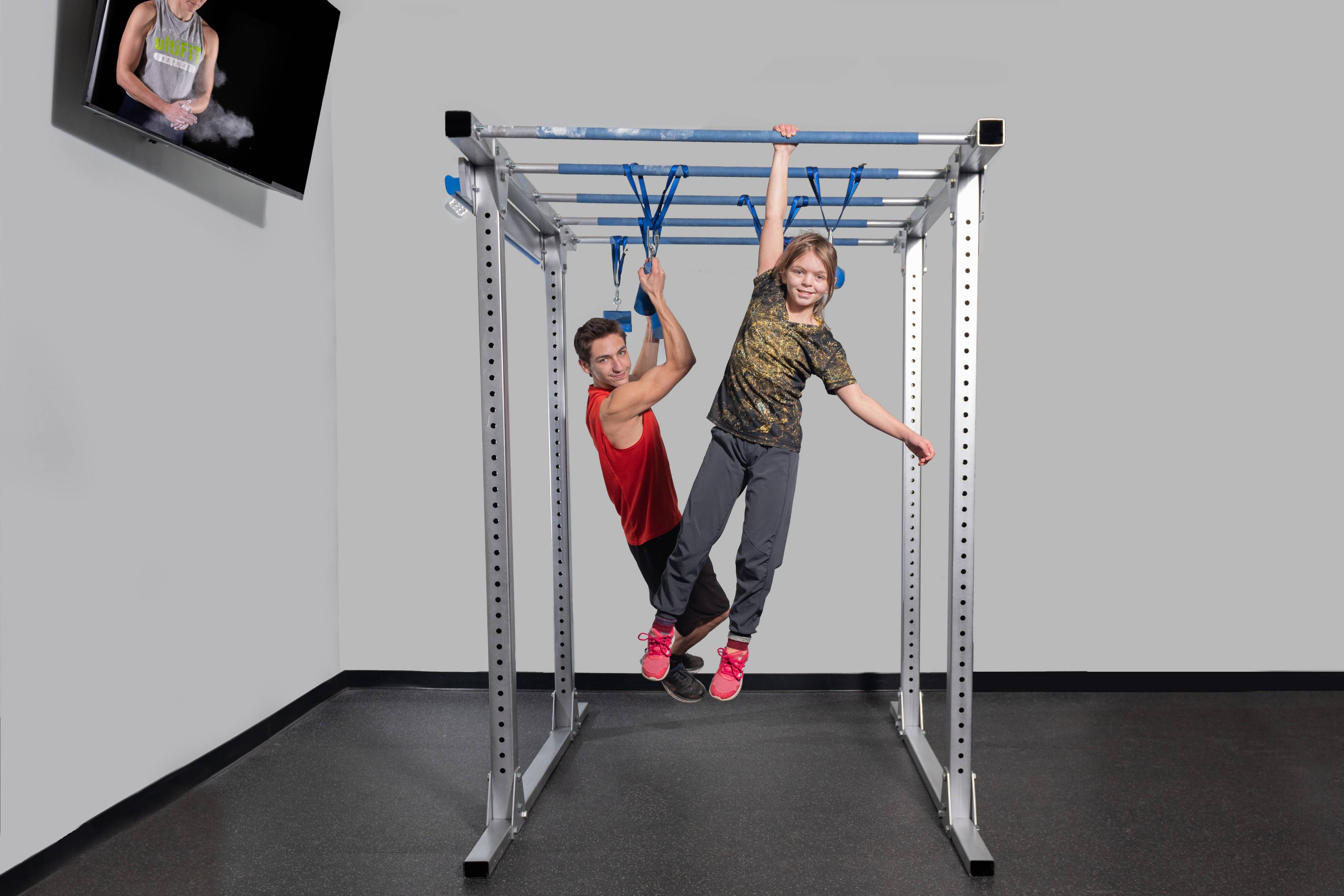 The Fun
ultiFIT is designed for all ages and abilities to have fun while working out! If you are looking to keep your child from climbing on the living room furniture or are searching for something new and exciting for your own workout routine, ultiFIT is for you!